In 1981, 42.2, 57.1, and 66.4 percent of the world's population fell below the $1.90, $3.20, and $5.50 thresholds respectively. By 2015, those ratios had dropped to 10.0, 26.3, and 46.0 percent. Even though the world population increased from 4.5 to 7.3 billion from 1981 to 2015, the absolute number of people living on less than $5.50 a day peaked at around 4 billion in 1999 and fell to 3.4 billion in 2015. If current rising income trends continue, the number of people living on less than $7.40 per day will soon start to drop too.
A recent study by Baye and Monseur (Large Scale Assess Educ 4:1–16, 2016) using large, international educational data sets suggest that the "greater male variation hypothesis" is well supported. Males are often over-represented at the tails of the ability distribution despite similarity in measures of central tendency and the gradual closing of the attainment gap relative to females. In this study, we replicate and expand Baye and Monseur's work, and explore greater male variability by country using meta-analysis and meta-regression.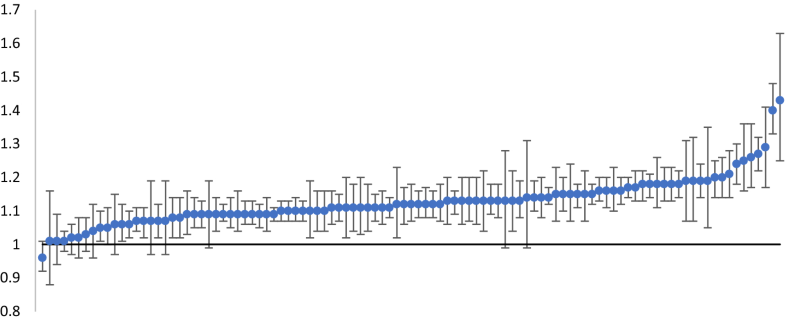 The study revealed a number of interesting points about the larger student victim and offender demographic patterns and characteristics across Canada. The study found 750 cases involving a minimum of 1,272 students and 714 offenders, 87% of which were male. Moreover, 86% of all offenders were certified teachers, and offenders employed grooming as the main tactic in 70% of the cases. Of the child/student victims, 75% were female, 55% were sexually abused on school property, and more than two-thirds of all victims were in high school at the time the offense was committed. The study also found that excluding Ontario and B.C., the media was the sole source of information for 50–86% of all cases depending on the province/territory. Finally, almost three-quarters of offenders from the study were charged with at least one criminal offense, and of the cases that proceeded to trial, 70% resulted in findings of guilt.
The central goal of this paper is to test an argument from previous theoretical research that high inequality within an ethnic group can make inter-ethnic conflict more violent because such inequality decreases the opportunity cost to poor group members of fighting, and also decreases the opportunity cost to rich group members of funding the conflict. To test this argument, we create a new data set that uses individual-level surveys to measure inequality within ethnic groups. The analysis using these data provide strong evidence for the importance of within-group inequality, and thus underscores the value of focusing on the capacity of groups to fight if one wishes to limit the destruction of civil conflicts.